OCTA FOODS
READY TO INNOVATE, READY TO EAT
Our company is founded on the belief that good taste and healthy ingredients should not be compromised when it comes to convenience. That's why our five distinct food brands use healthy ingredients and great flavor as we continually find ways to make ready-to-eat food convenient and good for the soul. From much-loved Thai curries to baby food and ready-to-eat Asian favorites, our food crafting capabilities are almost limitless.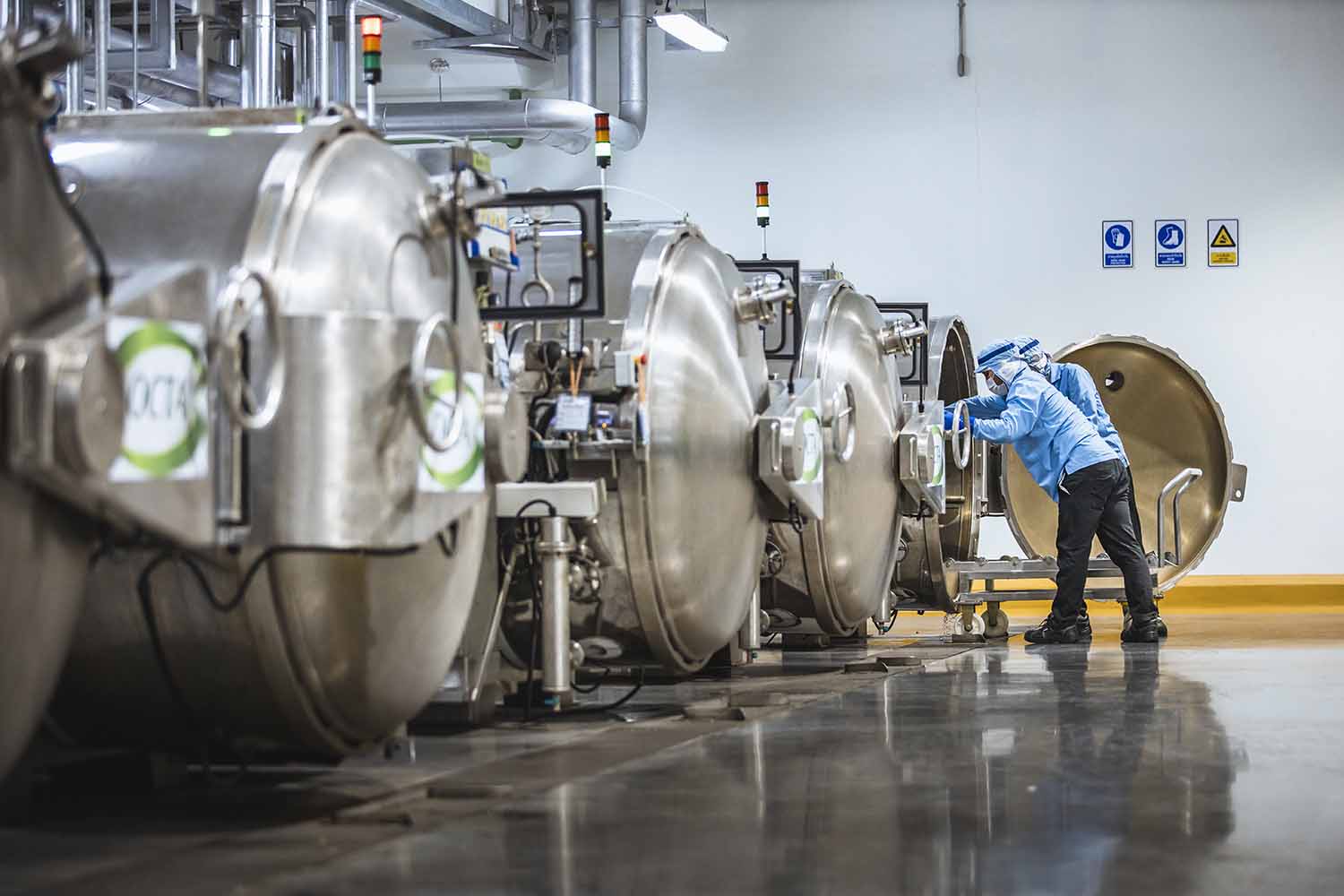 WE FOLLOW GLOBAL SAFETY STANDARDS
We ensure safety for consumers and the environment at every step of the way. Using natural ingredients, we preserve our products by using high temperature sterilization, producing close-to-fresh meals without the need of chemical preservatives, colors, or flavorings.
We also believe in earning our customers' trust by acting responsibly and ensuring all our brands adhere to the highest ethical trading and labor practices.
Below are our trusted partners for ensuring our products are of the highest quality and adhere to safety standards worldwide.
INCORPORATING
SUSTAINABILITY
AT EVERY TURN
In addition to sharing good food with the world, Octa Foods is also passionate about sustainable business practices as we pursue our mission to be a company that deeply cares for both humans and nature.
We are committed to protecting the environment by minimizing our consumption of natural resources, reducing the adverse impact on the environment, and finding new and more sustainable ways to accomplish our goals.
We are proud to have set clear sustainability goals for 2025, including reducing water consumption and carbon emissions by 50% compared with 2020 levels, as well as cutting all landfill waste by using more environmentally friendly materials for food, transport, and packaging.